In the real estate business, the number of documents used in a single day is endless. Whether you're buying, selling, or leasing, you undoubtedly have an ever-growing paper problem which is hard to control. The challenge is to keep these documents accessible when you need them, but without occupying office space, which is just too expensive to use as file storage. Add in the fact that according to law, you are required to keep the original transaction files for several years, and you have a problem.
Docsvault can solve that problem. According to law, you don't need to store the paper files if you have the transaction papers scanned.  Docsvault provides you with the easiest and quickest means possible to scan your paper files, store your documents in a centralized repository, and make your documents easily searchable.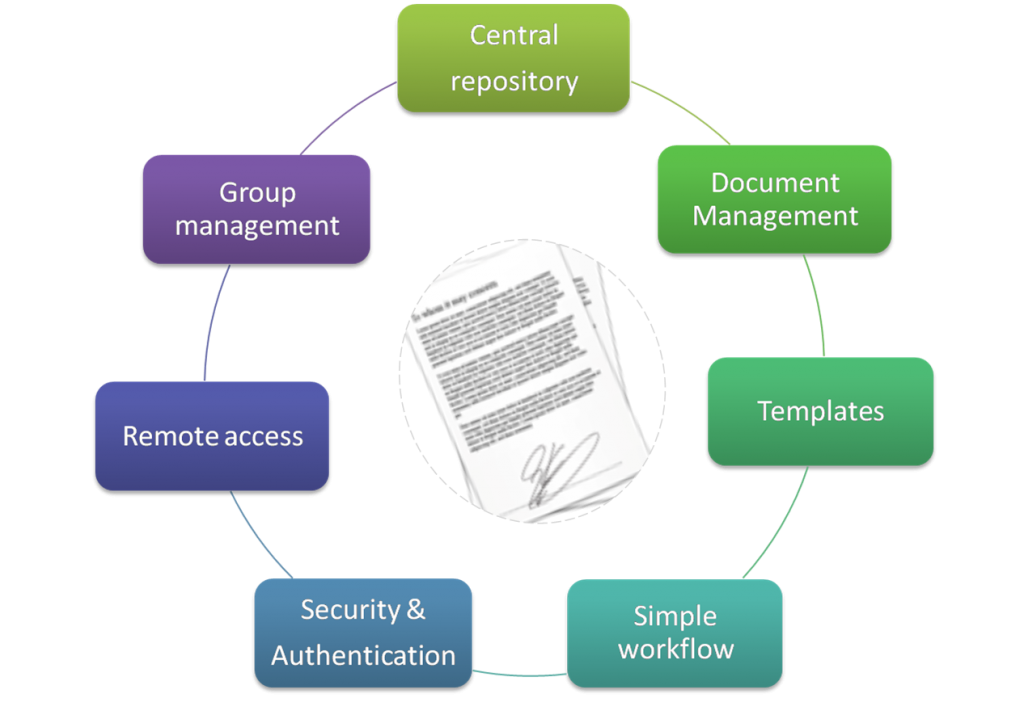 Scan documents directly into Docsvault
 Search for your files based on keywords specific to your business
 Find documents based on actual text within documents, including scanned files and PDF files
 Highlight an area on a PDF document, make document notes and then set document tasks
 Save documents directly to Docsvault from within Microsoft Office applications
Management Tools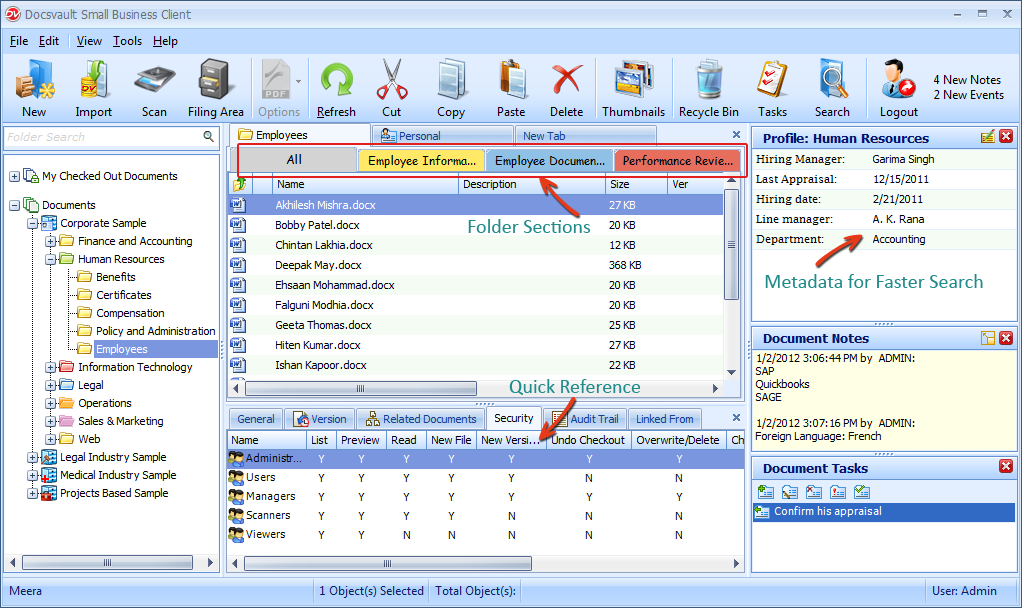 -Familiar File and Folder Structure
-Customizable File Cabinets
-Windows-Based Folder Tree
-Keyword/Metadata -Search
-Automatic Text Indexing (OCR)
-Document Text Search
– Quick view bottom panel
– Document relations

 

Helpful Tools
– Print to PDF
– Highlights, notes, stamps, etc
– Integrated printing
– Integrated email
– Scanning tools
– Automatic back-up
Bottom line: Docsvault is fully equipped to meet the needs of your business. It comes with a host of features that can make work easier and improve productivity of your staff.